Beginner Adult (Monday) Night
A new initiative for 2021 is a night for adults new to Badminton. This will be run by an experienced badminton player or a qualified coach. Rackets and shuttles will be provided. The aim is to teach the basics of the game in a fun and social environment. From here players can transition into the concurrently running United Club or other
clubs.
Cost: $5 cash on the night.
When: Starting Monday 15th Feb. from 7 – 8:30pm, then Mondays through to winter
depending on demand.
For more information contact John on zn.tvog.bhdnrehtuosnull@mullohcs.nhoj.
Junior (Friday) Night – Shuttle Time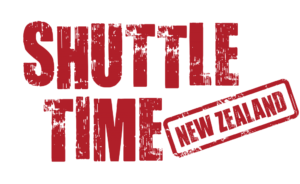 This is a Badminton New Zealand program encouraging participation and is great for those starting out in badminton. This is for children aged 5 –13 years, lot's of fun games with some informal coaching from top junior players and coaches. No
booking required or commitment for the term, just turn up as you like on the day. Rackets and shuttles provided.
Cost: $2 cash per child on the night.
When: Every Friday of each primary school week, term time only. 5 – 6pm.
For more information contact Jim on 027 411 3529 or email  moc.liamgnull@hcaocnamffohmij.
Junior Coaching
Following on from Shuttle Time the OBA arranges group coaching sessions for children catering from younger children to older children playing at a high level – see 'Get Started' 'Children' tab for more details.
Master (Sunday) Night
As the name suggests, this is made up of primarily masters age players (35 +), but players of other ages are welcome. No membership/seasonal options, just pay and play on the night. All abilities welcome.
Cost: $12 cash on the night.
When: Sunday nights throughout the year (public holiday dependent), 6 – 8pm.
For more information contact Bronwyn on zn.gro.ogatonotnimdabnull@sretsam
United Badminton Club
United Badminton Club welcomes players of all ages and abilities but is primarily a social organisation. Club nights run from 8th March to 14th September.
Cost: Senior membership $145 per season, student $115 per season, junior $95
per season. Casual players welcome at $10 cash on the night.
When: Starting Mon 4th March, then Mondays to Sept, 7pm – 9:30pm.
For more information contact Shirley on 476 4070 or email
moc.liamgnull@94wordoowyelrihs, or visit facebook.com/UnitedBadmintonClub