Junior Friday Nights
Carrying on the noble tradition of BP Williams' engagement for youngsters (Twenty Juniors and Friday Shuttlers), there is coaching, playing, tournaments and other fun stuff aimed at players of all abilities aged 7 to 17 years old. $4 per player per night, discounts for siblings available.
Note that Juniors Friday Nights is not an affiliated club, but a regular OBA event. All other clubs offer memberships which affiliate its members to the association.
Fridays from 5:00pm to 6:00pm
Venue:Otago Badminton Centre – front of hall
Contact: Ward Kellett
Email: zn.gro.ogatonotnimdabnull@sroinuj
Duty Roster – not currently updated
Dunedin Club
Dunedin's oldest Badminton club since 1930!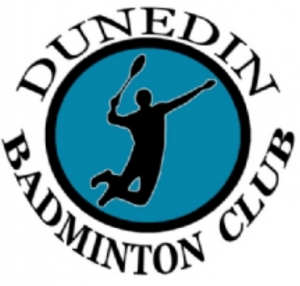 Club night:TBA
Venue:Otago Badminton Centre (front of hall)
Contact: Michelle Terris 021400629
Website: www.dunedinbadmintonclub.co.nz
Email:  moc.liamgnull@ntnmdb.bulcnidenud
On Facebook
Twenty Club (in recess until further notice)
Our club formed in 1932 by twenty players (who broke away from the Dunedin Club) and they called the club Dunedin Twenty, this name being changed to Twenty Club in 1950.
Over the past the club has never failed to support Badminton Otago in all its activities, providing many members for the OBA Management Committee as well as players for the representative teams at all levels. The odd player has even represented New Zealand!
United Club
United Badminton Club play at the Otago Badminton Centre (Badminton Hall) in St Kilda, Dunedin. Club nights go from mid March to the end of September. The club plays on courts 3, 4, and 5 and the club room is at the rear of the front hall. Members old and new are always welcome.
Club night: Monday nights, from 7pm
Venue: Otago Badminton Centre
Contact: Shirley, 476 4070
Email: zn.gro.ogatonotnimdabnull@detinu
Website: www.facebook.com/UnitedBadmintonClub