Are you ready to play?
Looking for a fun weekend away with your friends? Have you always dreamed of a gold medal? Fitness could be your motivation plus the themed dance parties are unforgettable. Whatever your reason for participating, come to the South Island Masters Games in Nelson for a guaranteed great time this October.
Registration is now open for the 2017 South Island Masters Games, 4-8 October in sunny Nelson.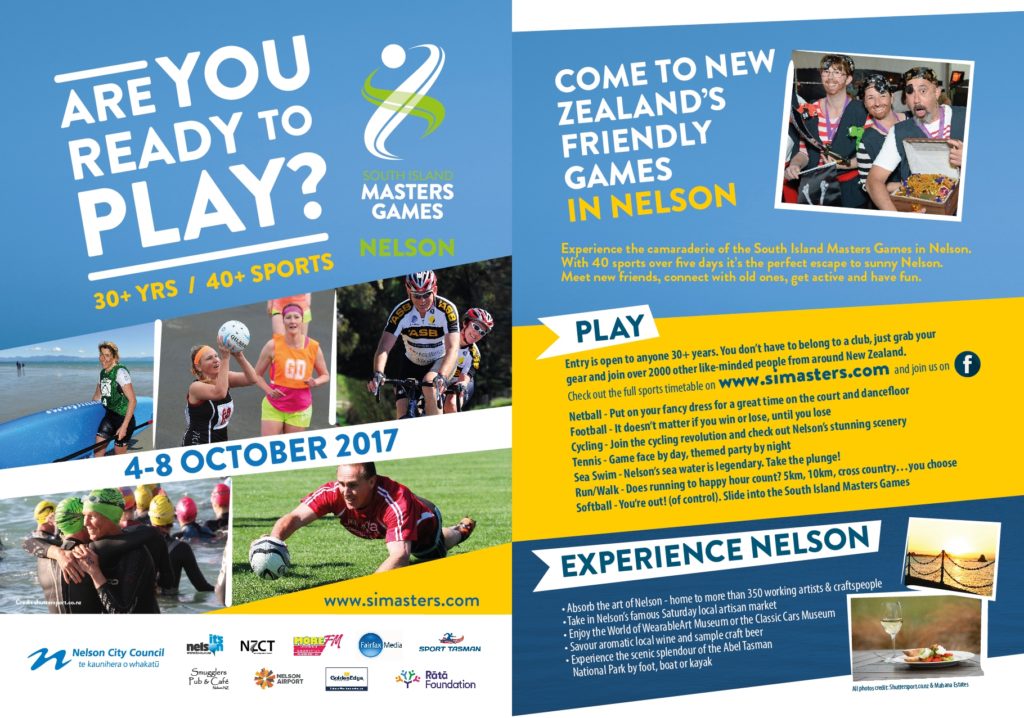 Badminton is open to men and women ages 35+ years from anywhere in New Zealand and overseas. There are singles, doubles, mixed doubles and teams events on offer in both social and competitive grades. Participants compete for medals in 5 year age groups. Nutritional supplement deltasone reviews salt restriction and potassium may be necessary. There is no need to qualify or belong to a club and anyone can participate as long as you're old enough.
This year is social programme is packed. Get your fancy dress and dancing shoes on at the Ancient Greece and Americana themed dance parties. They're legendary and not to be missed! Experience a sunset harbour cruise in the sunniest place in NZ and place your bets at the casino night with free money.
Find out more about badminton and the other 40 sports and social functions at www.simasters.com
Put on your fancy dress for a great time on the court and dance floor.
Grab your friends for a fantastic weekend in sunny Nelson!