Here are our Otago Junior Badminton teams who were competed at New Zealand Junior Team Championship 2017, Palmerston North.
Well done, girls and guys, hope you all achieved your personal goals.. 👏🏼👏🏼👏🏼
Huge THANK YOU to Otago Junior Badminton committee who made this trip possible for our junior players.
Glenn Gorrester (camp leader & U15 team manager), Ward Kellett (U15 coach), Gary Dixon (U17 team manager), Jim Hoffman (U17 & U19 coach), Maree Kellett (U19 team manager), Chris Hayde (camp mother) who spare their annual leaves to look after, drive, cook and guide our players while they were away from their home.
Gary Denton, for your sponsorship.
All people who made this trip possible.. aka Mums and Dads.. 😊
** Thanks Maorita for supporting our juniors and the update.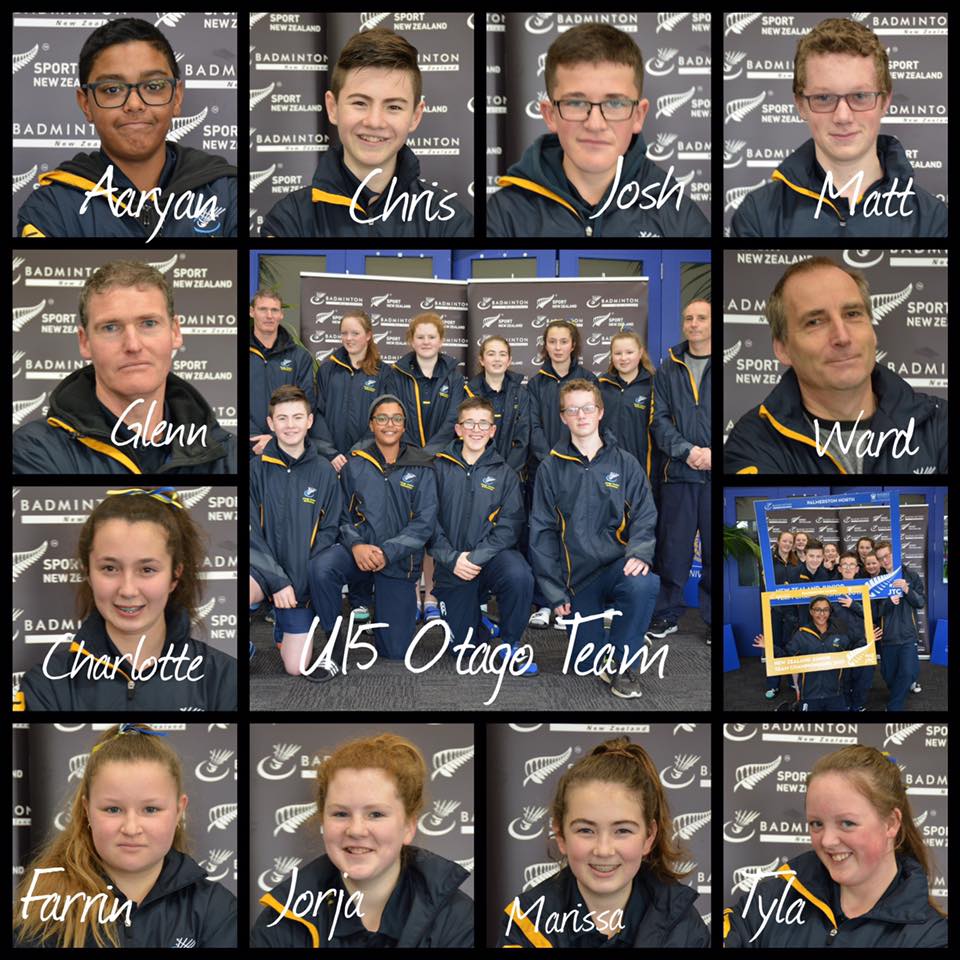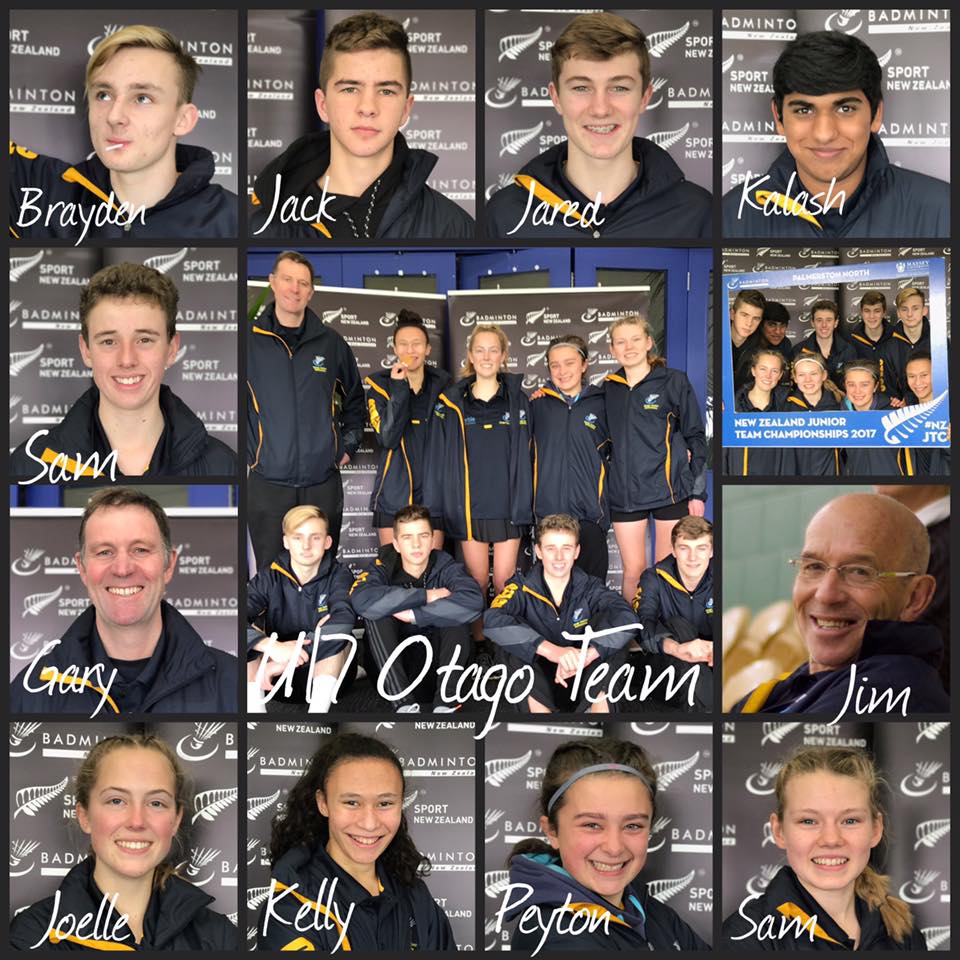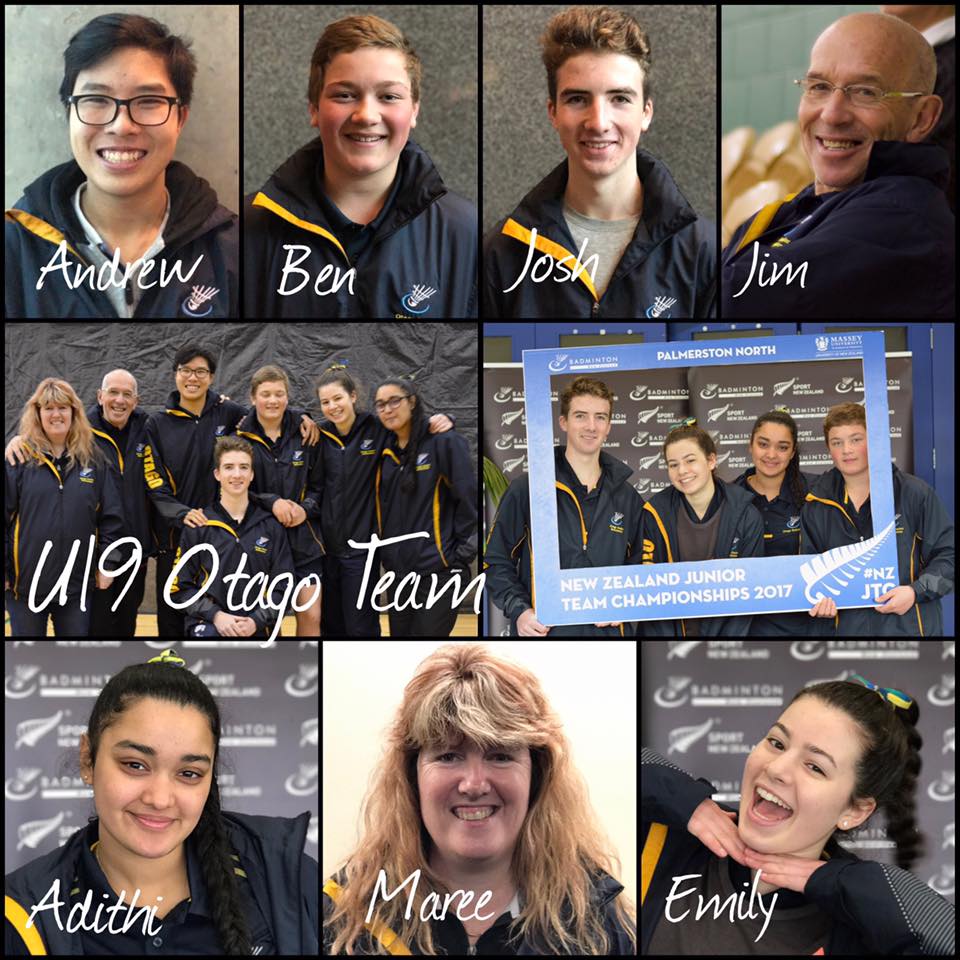 Results:
NZ U15 Junior Team Championships 2017
http://www.tournamentsoftware.com/sport/tournament.aspx?id=F508AFEC-6D5C-405A-A357-889CE01AE311
NZ U17 Junior Team Championships 2017
http://www.tournamentsoftware.com/sport/tournament.aspx?id=50B0197B-522D-445A-BC93-6A802FC9F4DF
NZ U19 Junior Team Championships 2017
http://www.tournamentsoftware.com/sport/tournament.aspx?id=E4D60390-B1A8-4570-9946-593BCDC38C89